The sexy Jane Russell is what the male gaze was invented to look at. She was the very definition of sex, with an incredible famous pin-up photo used to promote The Outlaw. The photo became more famous than the film did as people around the globe dropped their jaws at Jane's hourglass figure. Today let's throw it back to Jane and her sexiest films in the 40s and 50s. 
Jane was a good Midwestern girl who hailed from Minnesota where her curvaceous figure undoubtedly turned heads early on. She was a dancer and singer who wanted to be a star, but was told at Fox that she was "unphotogenic". She wanted to give up acting soon after, but eccentric filmmaker Howard Hughes saw a modeling photo of hers and noticed her measurements: 38-22-36. With that hourglass figure and her infamous sneer, Hughes thought he was looking at the perfect woman and he wanted to set up a meeting immediately.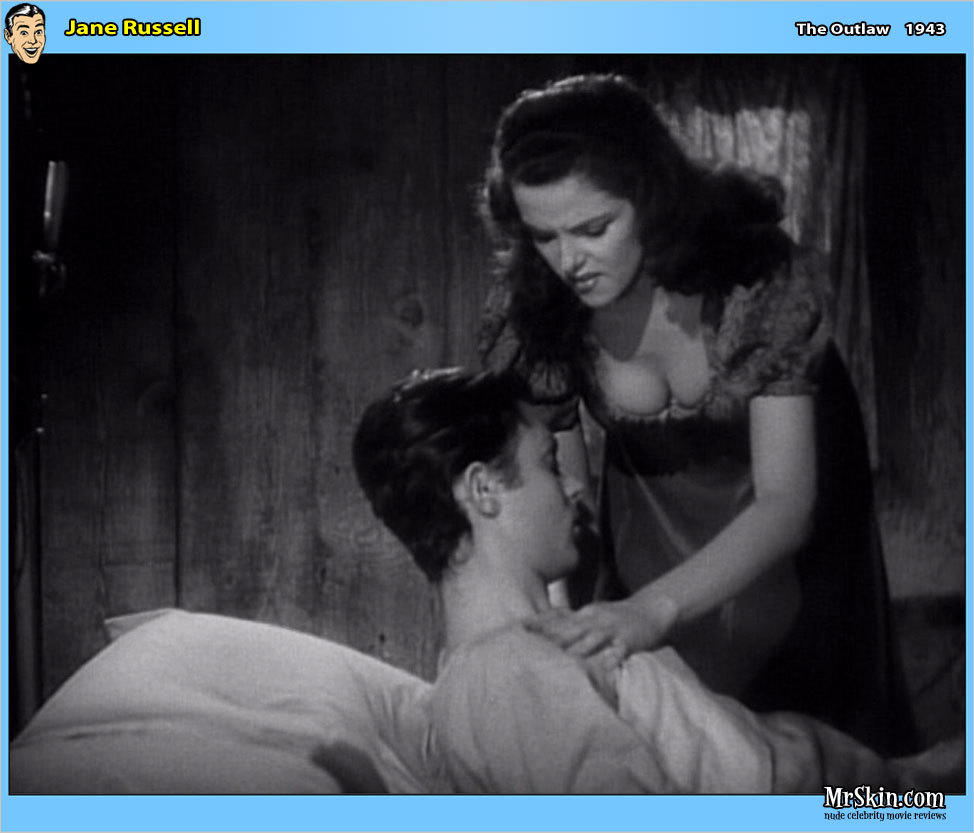 Howard Hughes made her a star by not only putting her in his film The Outlaw but by using his newly discovered starlet as the main promotion tool. Is it any surprise why? Some slogans for the film included: "Two good reasons for seeing The Outlaw" with a picture of Jane's big bust. That works for us! 
The photos that were taken for The Outlaw essentially launched Jane's career. She was taking promotional shots for two years before the film was finally released (which is a bit typical for a Hughes production). In the film, she wears low-cut tops in order to fulfill the film's promotion of breasts while still following the strict Hayes Code of the day. In fact, there were initially far more boobalicious scenes in the movie, but the censors struck down and asked them all to be cut. All of this further delayed the release of the film, but since Jane's pin-up photos had all been released she was already a star - despite having not yet been seen in a film! When the film was released, the reviews were very bad, but the theaters were sold out. Everyone wanted to see her famous breasts.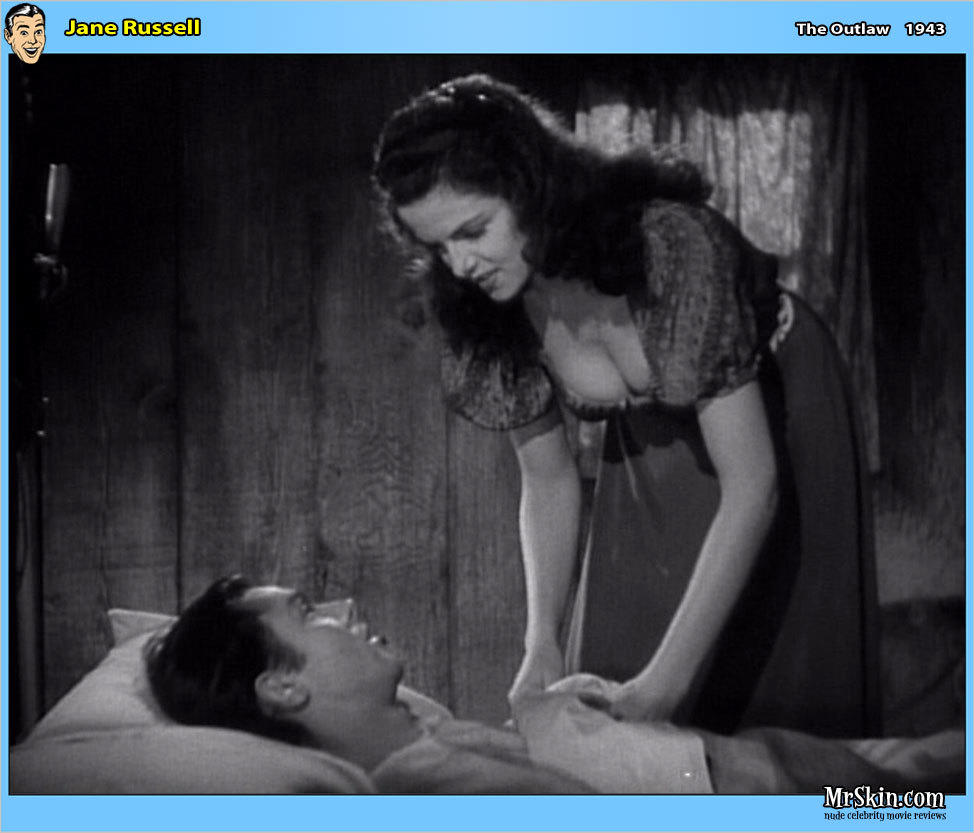 She starred alongside Marilyn Monroe in Gentlemen Prefer Blondes, but you might find yourself preferring this brunette because she knows how to fill out her gowns and dance costumes. This film also showcased Jane's love of singing and dancing!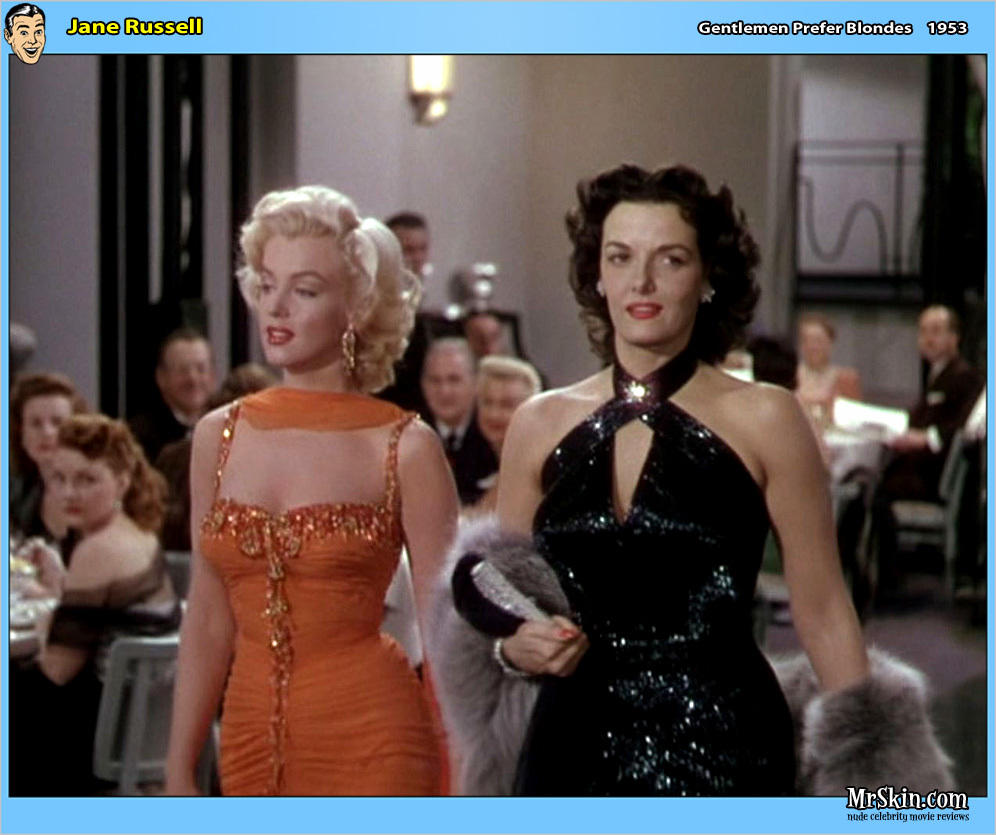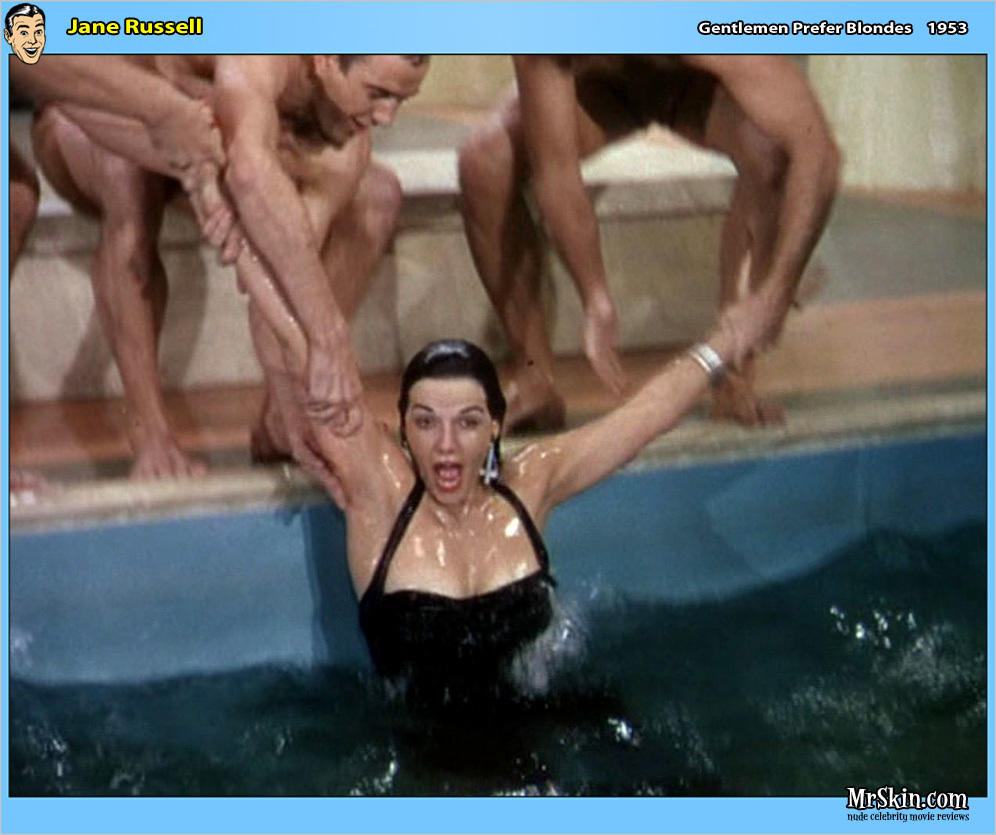 She did show her breasts in the 1955 film The Tall Men even if it is a far away shot. Look closely at the covered wagon and you'll see Russell's rogue rack! You need to be a tall man on set to see those ta-ta's!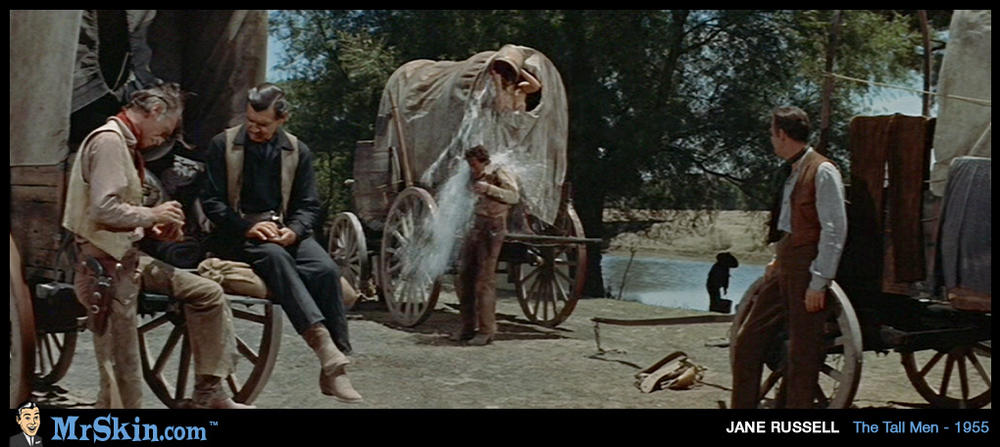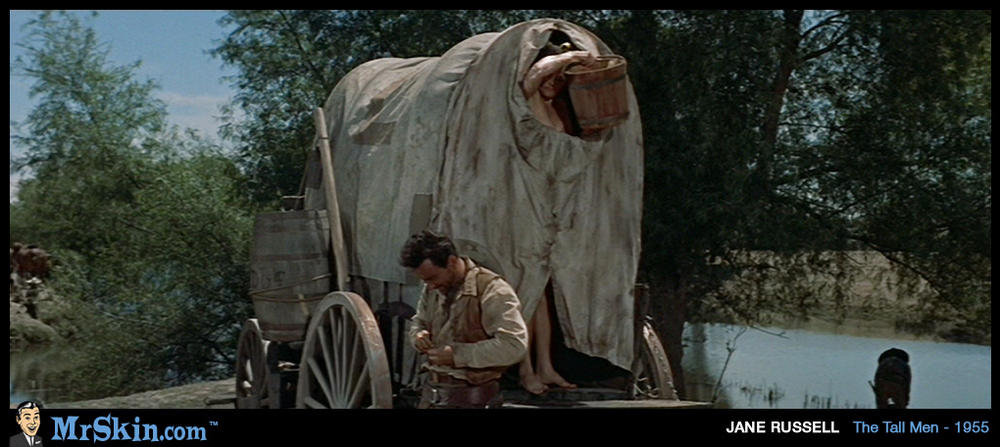 Jane's career dwindled in the sixties and she took a decade's long break from 1970-1980 before returning to acting with a few TV roles. She passed away in 2011 at the age of 89, but Jane's signature smirk and her smoking hot pin-up photo will live in skinfamy. 
Photo Credits: Getty Images